Hoisting Equipment Melbourne
Ensure Efficient Processing and Handling with Our Hoisting Equipment in Melbourne
A necessity in many industries, hoisting equipment in Melbourne is vital in both the construction phase and during building maintenance. Standard Access provides tailor-made hoists, platforms, and lifts to suit various applications, paired with training and labour to ensure the safe and efficient handling of your materials.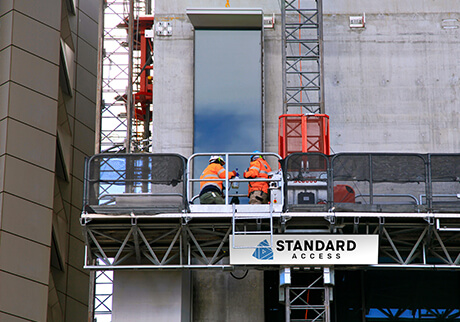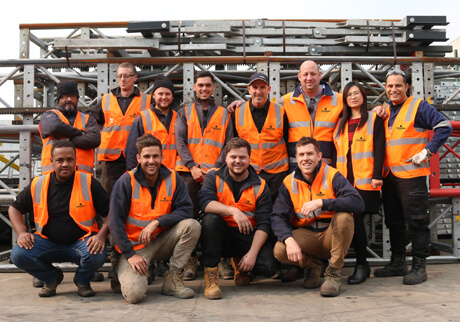 What You Can Expect From Standard Access Regarding Hoisting Equipment
Highly trained personnel paired with top-quality equipment ensures safe working conditions and uninterrupted service.
The workers involved in hoisting services must know both operating and safety procedures. Through rigorous training and experience, our team understands the capabilities of our equipment, and can also recognise potential hazards that may impact the operation. Thorough inspections, knowledge, and transparent communication during each project enable us to keep not only our employees safe but our clients too.
To facilitate the moving process and ensure successful completion of your project, the equipment used to lift and manoeuvre objects should be of the highest quality, and a routine maintenance schedule should form part of your business plan. We ensure that all of the equipment we use complies with the necessary regulatory standards, and we conduct regular performance tests to confirm that your setup can handle each load. Our reliable equipment ensures that we get each job finalised on time, without compromising on quality.
Our offering on hiring and purchasing includes delivery and installation to your site. Our communication pre- and post-project will keep you informed, and our renowned after-sales service means we are always available to rectify any concerns you may have.
The Benefits of Hiring a Professional for Hoisting Equipment
Hiring a knowledgeable and proficient company saves you time while supplying the appropriate equipment tailored to your project.
By co-ordinating with experienced hoisting equipment companies in Melbourne, you'll be less likely to encounter equipment fails, than if you were to use your own apparatus. Due to the nature of the operations, hoisting equipment sees excessive wear and tear, and requires in-depth, regular maintenance. Necessary repairs may take valuable time away from your business, our gear is consistently maintained and ready for hire.
Products are continually improving, and vertical access and hoisting solutions are no different. Unless you are actively involved in this trade, you may not know about new or improved offerings that can serve your needs better than their outdated counterparts. Our high quality, advanced equipment allow you to take full advantage of innovative solutions, paired with exceptional technical advice.
As each business is different, company budgets vary. You may not be in the financial position to purchase your equipment at the moment, which is why we offer the option to hire and buy the equipment. Both options follow strict safety standards to enable us to provide reliable and up-to-date tools, with the peace of mind that we can supply each item you require to efficiently complete your specific task.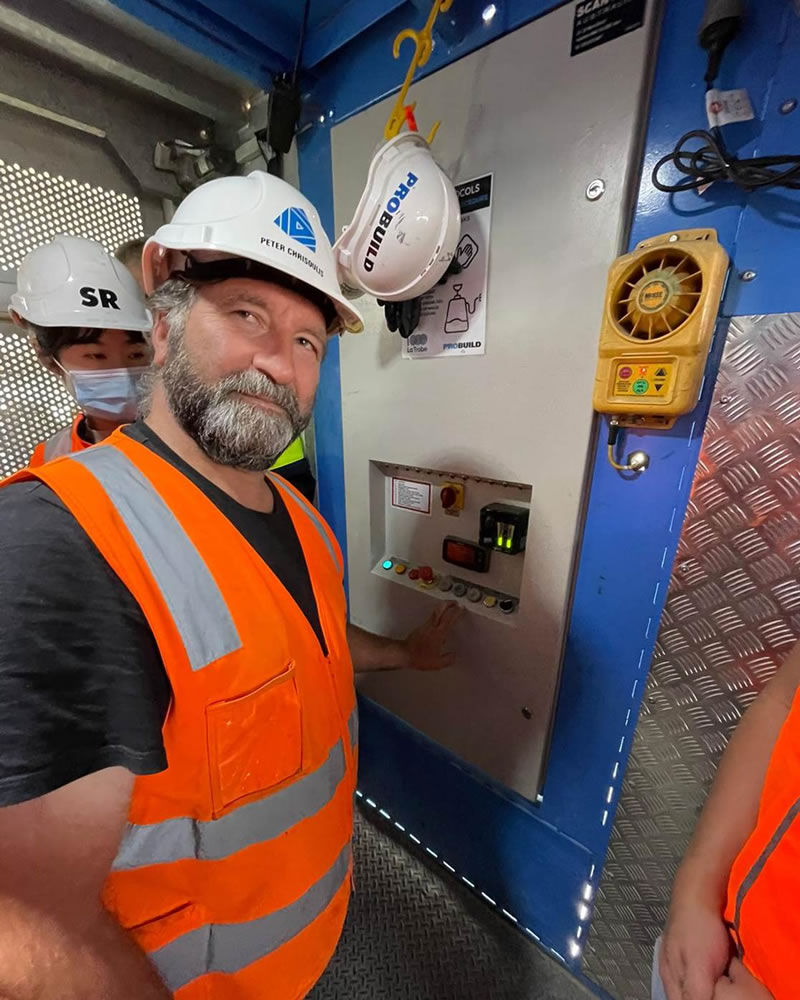 For over 30 years, we have supplied complete engineered solutions to residential and commercial applications. Continuous training and extensive experience allow us to cater to individual requirements and provide unrivalled quality and service. For more information on how we can assist in your project, contact us.