Engineering
Engineering is fundamental to everything we do at Standard Access. Our staff bring a wide range of expertise to the table, this qualifies them to develop our solutions and provide extensive consultative services to our clients. Our consultations are based on fault diagnosis, lifting advice and design specifications.
As a vertical access solutions provider, it's crucial that our clients can rely on our advice. With our knowledge and experience of lifting solutions, we can direct and consult on a range of engineering issues to ensure your team is always safe and efficient when operating equipment.
Design
Standard Access's experienced in-house design staff can provide detailed drafts or drawings for any project. Our design team can creatively customise any of our equipment solutions to meet your vertical access needs.
Evaluations
With extensive experience across a wide variety of lifting equipment, Standard Access can offer astute advice on what solutions are suitable to your project's needs. Selecting the right plant and equipment is critical to completing your project on time and within budget.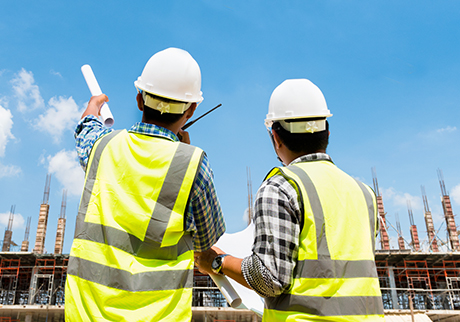 Product Testing
Rigorous testing is conducted at pre-delivery and installation stage to ensure the safe and reliable operation of our plant equipment. All products are certified in Australia under a certificate of Plant Design Registration, Occupational Health & Safety Act 2000, Occupational Health & Safety Regulation 2011 and ISO 9001.
Inspection services: Our inspection service examines the state of your equipment to guarantee its safety and efficient operation. These services include load test, condition inspections and geometrical measurements. We work to ensure every aspect of your equipment and hoists are taken care of.
Wire rope inspections:Wire rope inspections ensure hoists and other equipment is safe, durable and reliable. Standard Access can arrange for wire rope testing and other hoist testing services to ensure your roping equipment is suitable and ready for your next project.