Equip Your Workers with a Sturdy Suspended Platform
On very tall buildings, a suspended platform may be the only option available to move workers to their job site safely. Ground-based options may not be tall or stable enough to reach up to the appropriate height on the building, making it a challenge to complete new construction work or to conduct important repairs and maintenance. Therefore, suspending the platform from the roof of the structure is sometimes the only viable option for completing the necessary work. Acquiring and setting up these systems requires care and patience because your personnel's safety is on the line. At Standard Access, we have a clear understanding of these challenges, and we rise to the occasion by providing a gold standard level of service. Consider first what challenges our solutions help you solve.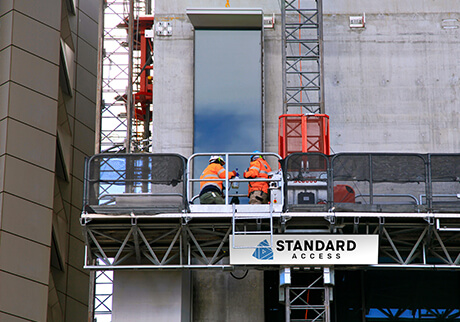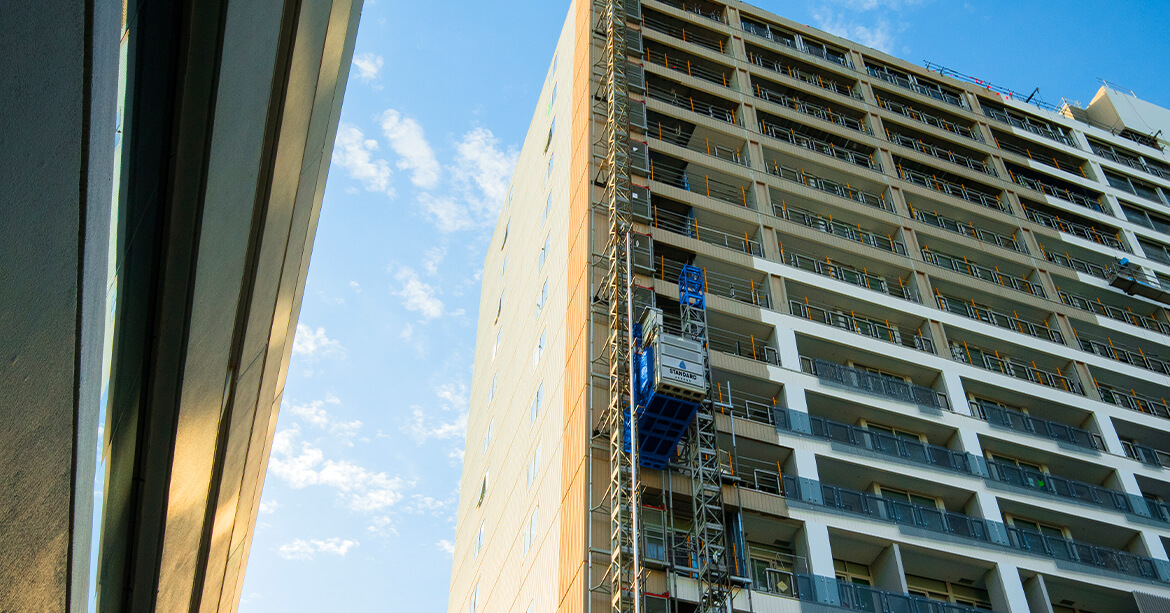 Problems a Suspended Platform Helps to Address
The appropriate work platform and good hardware aids in solving many problems faced on worksites throughout the region. These include:
Difficulty in reaching challenging areas on a tall building, such as areas halfway down from the roof, or where architectural features such as overhangs exist. A well-designed platform can make it simpler for teams to work on these areas.
Challenges related to the weather. When working outdoors, the wind is always a particular concern when working at height. A good platform will stay rock solid even in breezy conditions.
The need to have special equipment at height. Some platforms are too small to comfortably and safely fit everything. We help you choose options that conform to job site requirements.
Can We Customise a Suspended Platform Solution?
There are times when you may have a unique use case, or a work scenario that demands a more specialised solution to the task at hand. Is Standard Access capable of working outside the usual guidelines? Yes — here's how.
Our team will analyse your situation, determining the specific needs of the job and the challenges. We'll then formulate a way to solve those challenges.
We explore our inventory of proven hardware and use our years of accumulated experience to look for ways to make modifications that support your project's special needs.
We provide delivery and installation of the custom materials and perform testing to ensure that your entire crew can use the platform safely without concern.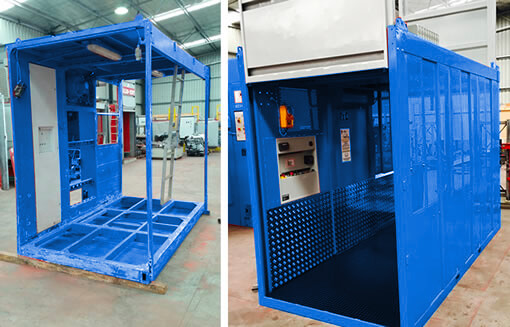 Why Trust Standard Access for a Suspended Platform?
At Standard Access, we're no newcomers. With decades of experience in the industry, we've seen and continuously adapted to both technological and regulatory changes. From start to finish, we aim to provide our clients with the most reliable service possible. Starting from the initial assessment of your request and extending to the final day of tear-down and removal of the equipment, we put your needs first. Clear communication, transparency in our work, and accountability for our actions make us an excellent partner for businesses in residential, commercial, and industrial sectors. Contact us today for a quote or to make hardware arrangements.