We Can Supply a Safe and Flexible Mast Climber for Your Next Job
If you need to manage large loads without worrying about even the worst weather, why not consider getting a mast climber from our team? We can also provide a host of other products and services to help you complete your job with ease. When you choose Standard Access, you get the industry's finest.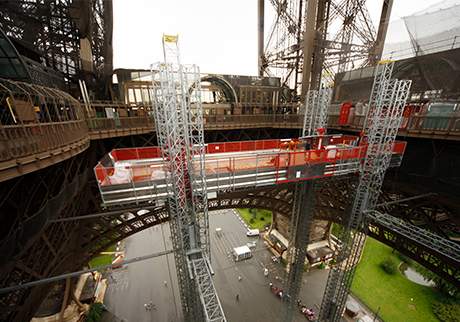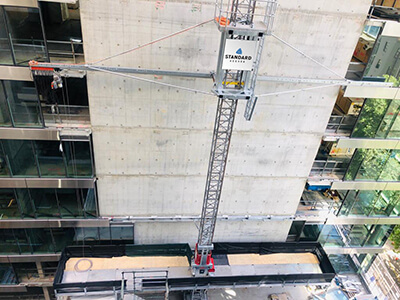 Problems You Can Address with Our Mast Climbing Work Platform
You can only ever truly utilise a product if you understand which problems it can help you solve. To better understand what you can expect from our mast climbing products, consider the following:
The safe and ergonomic design of these climbers allow them to operate normally even in powerful winds. This ability to work unfettered by the weather means that you can get more hours on the job without having to worry about the clouds overhead.
You can set these climbers up to work to your specified requirements. Regardless of the height you wish to reach, having our team install these climbers for you means you will reach it with ease.
When we install these climbers, we make sure that it prevents unauthorised access into your project site. This added security helps you focus on your job without having to worry about accidental – or purposeful – trespassing.
What You Should Know About Our Mast Climbing Work Platform
Here are some interesting facts about our mast climbing equipment alternatives that we believe all our potential and returning customers should keep in mind:
We only use top-quality components and materials in the construction of our climbers. You will always receive the durability you would expect from the best in the industry. Alongside these top-quality components and materials, you can expect unrivalled strength once fastened directly to a building.
You can work at heights up to 200m and can carry loads up to 8000kgs. This height and weight capacity mean that our climbers are the ideal solution to almost every type of construction job out there.
Our climbers help you save significantly on time and labour costs since it can cover many aspects of the job on its own. You no longer need more workers for heavy lifting, and you no longer need many machines when you can rely on one.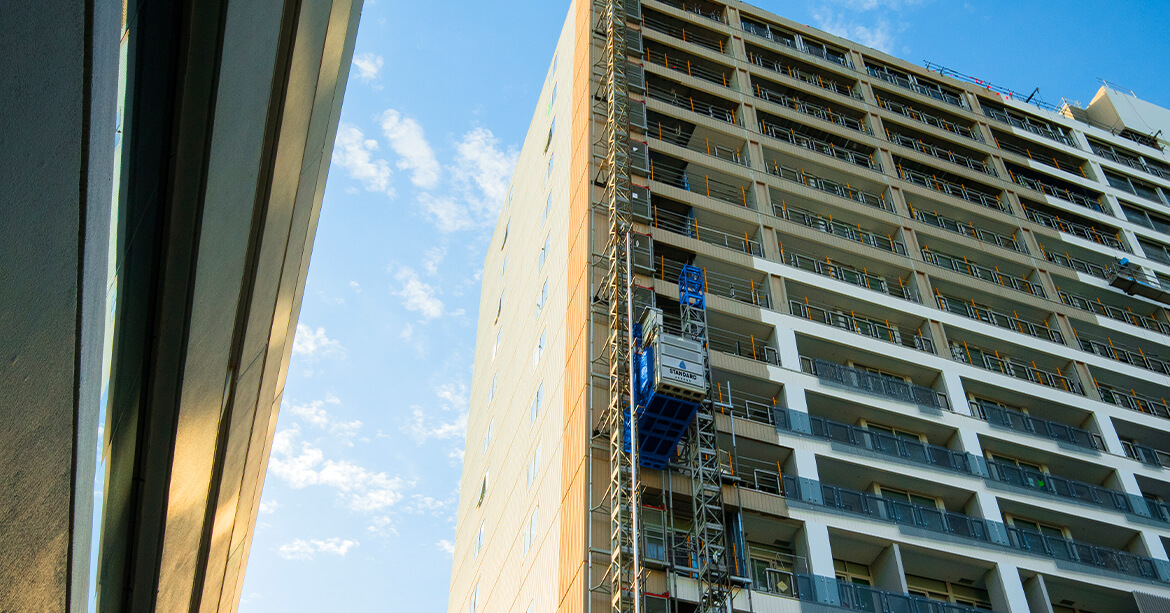 Why Trust Us When You Need a Reliable Mast Climbing Work Platform
We have been providing reliable support to all our customers for more than 30 years. We are always keeping a close eye on any industry changes to make sure that we incorporate any new methods into our existing technologies. This approach helps us improve our services consistently so that you always get exceptional results when you choose Standard Access.
The next time you need mast climbers, remember the name Standard Access. We can also help you with a range of other products or services, including hoists, monorail systems, rigging, and much more.
Call us when you are ready to take the next step in construction with our mast climbers.