dynafor™ load indicators
Industrial standard

Years of worldwide experience in Research & Development of lifting & handling equipment haveenabled Tractel® to compile a very extensive product range for measuring weights and tensile forces.
The dynafor™ can be used as a stand-alone application, but combined with ZigBee 2.4 GHz
technology, it can also be used in very complex projects with up to 8 load cells working
simultaneously. Default models ranging from 20 kg to 250t. In addition, Tractel™ can adapt
load cells to your specific requirements. We are happy to advise you on the various
possibilities.
Features:

High accuracy
Extensive product range
Robust/industrial design
Very extensive features
Wireless connection for remote measurements
Very long battery life
Full traceability
PC connection by USB
Wireless connection
Bluetooth connection
Simultaneous reading of multiple load cells
Specials upon request

Accuracy

The dynafor™ has a very high measuring accuracy of no less than 0.1% of the measuring range.
Each dynafor™ is calibrated and adjusted by using testing equipment with full traceability.

Calibrating means checking whether the dynafor™ complies with the established product
features.
Adjustment means adjusting and setting the dynafor™ to bring it into conformity with the
product features.

Monitoring Software:

Real-time displaying, managing, storing and editing the measuring data of up to 8 load cells
digitally on your PC? The monitoring software will offer you these possibilities by using a PC
USB link with the Dynafor™ ZigBee 2.4GHz technology.

The intuitive operation enables you to easily configure our own dynafor™ network, to assign
groups and to set summations and parameters such as measuring frequencies, reading
speeds, measuring units, etc.

Wireless connection:

Based on the principle of strain gauge extension measurement, the
sensor generates an electrical signal which is processed and analyzed
by a built-in microprocessor, which transmits the information to a
wireless accessory. Equipped with radio 2.4 GHz (RF) and Bluetooth
(BLE) chipsets, the dynafor™ Pro provides a wireless range of:

400m to Tractel® dynafor™ HHD, (200m) large displays AL128 and software accessories
30 m to any smartdevice equipped with our free dynafor™ Tractel App on iOS or Android

We are happy to advise you on the various possibilities.
dynafor™ Industrial
Featuring an integrated display, the dynafor™ Industrial load indicator provides great value, with an
accuracy of 0.3% of maximum measuring range.
I.P. 64.
Range from 1 to 20t.
Accuracy 0.3% measuring range.
Compatible with standard lifting accessories.
Accuracy and traceability certified by adjustment certificate (5 points)
Units: kg, t, daN, kN, Lbs, ton (US)
Functions: Tare, Peak load
Automatic stop: 20min without load variation

Integrated LCD display: 17.8 mm digits
Autonomy of 350 h (2 x "AAA")
Indication of battery discharge status
| | | | |
| --- | --- | --- | --- |
| Model | W.L.L. (t) | Weight (kg) | Productcode |
| dynafor™ Industrial 1T | 1 | 0.75 | 260889 |
| dynafor™ Industrial 3.2T | 3.2 | 0.93 | 260899 |
| dynafor™ Industrial 6.3T | 6.3 | 1.44 | 260909 |
| dynafor™ Industrial 12.5T | 12.5 | 3.22 | 260919 |
| dynafor™ Industrial 20T | 20 | 4.95 | 260929 |
Delivered in a plastic case with 1 calibration certificate, instructions for use and CE certificate.
Bow shackle and swivel hool for dynafor™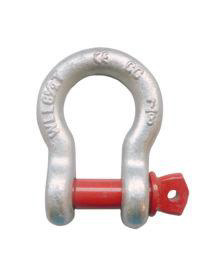 Bow shackle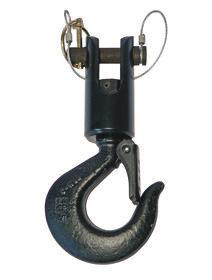 Swivel hook
| | |
| --- | --- |
| Model | Product Code |
| Bow shackle 0.5 – 3.2 t | 47916 |
| Bow shackle 5 – 6.5 t | 47926 |
| Bow shackle 10 -15 t | 47936 |
| Bow shackle 20 – 25 t | 47946 |
| | |
| --- | --- |
| Model | Product Code |
| Swivel hook 1 – 3.2 t | 40977 |
| Swivel hook 6.3 – 6.5 t | 105567 |
| Swivel hook 12.5t | 113227 |
| Swivel hook 20 t | 105587 |
Option: supression of the automatic time-off
| | |
| --- | --- |
| Model | Product Code |
| dynafor™ Industrial supression | 281097 |